We seek to educate the greater community about the powerful connection between food, health and local sustainable agriculture.
What We Do
We are a new 501(c)(3) in Grand Rapids, Michigan in the process of launching our program. We support individuals dealing with serious illness with free, delivered, and nutrient-rich prepared meals along with a community of nurturing support. We involve young people as volunteers gardeners and chefs who can experience the transformative power of serving and nurturing those in need while developing cooking and healthy eating skills. Educating the broader community about the connections between healthy food & healing is at the heart of what we do.
We are an affiliate partner and modeled after the Ceres Community Project in Sebastopol, California. We are grateful to the Ceres Community Project for use of their photographs and videos.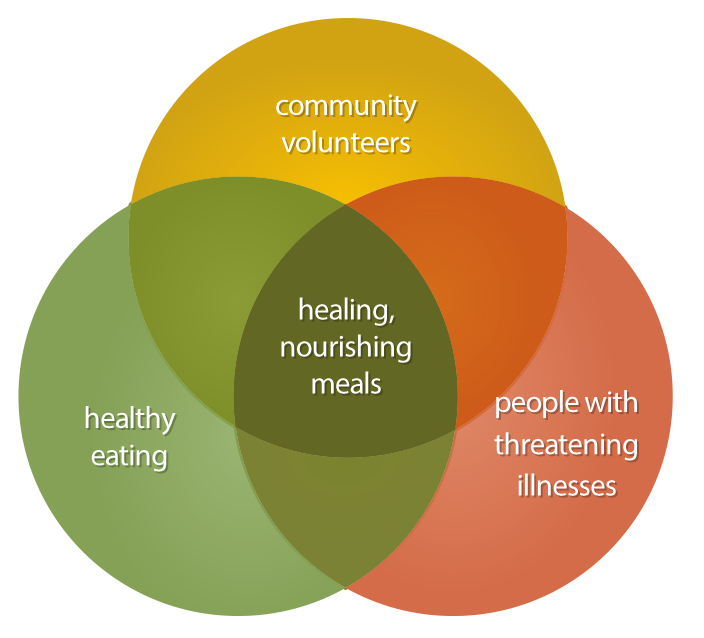 Get Involved
Your support provides nourishing meals and a caring community to our clients dealing with illness, grows healthy young leaders, and helps spread the word that what we eat is the foundation for our health. We can't do what we do without your help. Learn more on the following pages.